Welcome to the AHMC
April's 2014 Vol 2 Newsletter
Featured News
White History is nothing but a huge April Fool's Joke

April 1st of every year is celebrated in the western cultures around the world as April Fools' Day. The day is filled with hoaxes and an assortment of jokes with various degrees of sophistication that is played with friends, family members, teachers, neighbors, kids, teenagers, senior citizens, and work associates.
READ MORE
How Our Modern Way of Life Is Built on a Long Legacy of Slavery.
When Americans think about slavery, we think about the Civil War, cotton plantations in Georgia, and the legacy that those centuries of bondage left in the United States. READ MORE
Dispelling stereotpyes about Africans
What makes an "authentic" African? Who is an "authentic" African? I often spend hours asking myself : Will I be an "authentic" African if I put away my biological individualism and refer to myself as one? Will I be an "authentic" . READ MORE
Disapora News
8 Year Old Barrister (Lawyer)
abrielle Turnquest is a remarkable woman. At the young age of 18 she is the youngest qualified barrister in Wales and England. She is also the youngest person to ever pass the Bar exam. At the age of just 17 she got her Graduate Diploma in Law from the University of Law. The average age of lawyers who take the Bar is 27.. READ MORE
International Hip-Hop
A few years ago I was invited to a university in South Africa to deliver a speech on ways to improve education by focusing on youth culture. I gladly accepted the invitation, and was excited to get a glimpse into South African culture. READ MORE
African News
Africa's 50-year dream
Addis Ababa - High-speed railways, a common language, diplomatic clout, cutting-edge fashion and leadership in space exploration: this was the vision of a transformed Africa laid out before a continental summit on Thursday. READ MORE
How Africans Underdeveloped Africa
AFRICANGLOBE – The late historian, Professor Walter Rodney spent 361 pages of writing in 1972 trying to convince readers on How Europe Underdeveloped Africa
. The book was a masterpiece, as it was one of the best literatures on European imperialism, especially as it relates to Africa READ MORE
History Tidbits
900-year-old stone kingdom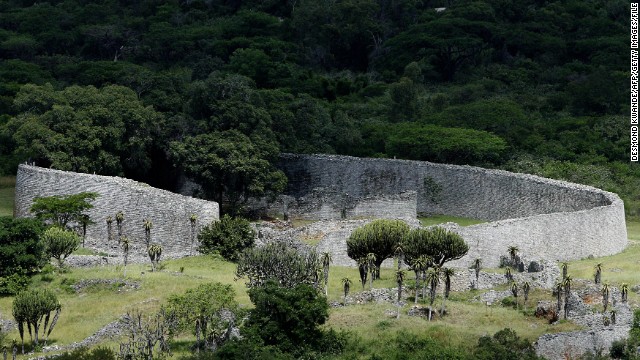 CNN) -- Legend has it that this was once a playground for the giants -- and for visitors gazing over this steep hill in southern Zimbabwe it's easy to understand why.
Spread around in every direction, great jumbled blocks of granite rise from the ground to create spectacular rock formations, their fantastical shapes fashioned by centuries of wind and rain, of heat and cold.
READ MORE
The Afro-Peruvian Ghost Town and Museum
Lambayeque District seeks to be recognized as a site of memory of slavery and African cultural heritage in Perú.as.Luis Roca, director of Cultural Heritage of Afro-Peruvian Museum of Zana said in August that the document presented to the people and then to the Ministry of Culture and the international organization concerned. READ MORE