Welcome to the



AHMC365 Newsletter
May 2016 Vol 27
African Memorial Month

African History is world history, moreover; our history is every day. Henceforth, a monthly presentation will be presented featuring different elements of our heritage. African Memorial Month is featured in May to feature our neglected and forgotten Heroes in the western hemisphere. In the US, we're familiar with Marcus Garvey, Malcolm X and Dr King and in Africa, Patrice Lumumba, Julius Nyerere, Kwame Nkrumah and Haille Selesse I was household names. However, we must acquaint ourselves with the Latin American heroes such as: the enslaved African-Mexican Gasper Yanga and Abdias do Nascimento, a Brazilian writer, painter, politician and scholar who was an outspoken civil rights leader on behalf of African Brazilians, has died in Rio de Janeiro.
READ MORE
Featured News
Slavery By Another Name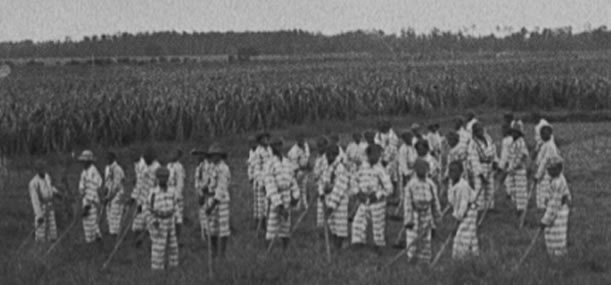 Slavery: . . . that slow Poison, which is daily contaminating the Minds & Morals of our People. Every Gentlemen here is born a petty Tyrant. Practiced in Acts of Despotism & Cruelty, we become callous to the Dictates of Humanity, & all the finer feelings of the Soul. Taught to regard a part of our own Species in the most abject & contemptible Degree below us, we lose that Idea of the dignity of Man which the Hand of Nature had implanted in us, for great & useful purposes.
Institutionalized Racism in the World Bank:
A Crime Against Humanity
A Nobel prize winning economist, former chief economist and senior vice president of the World Bank, and chairman of the President's council of economic advisers Joseph Stiglitz says that the International Monetary Fund and World Bank loan money to third world countries as a way to force them to open up their markets and resources for looting by the West. Do central banks do something similar? Economics professor Richard Werner – who created the concept of quantitative easing – has documented that central banks intentionally impoverish their host countries to justify economic and legal changes which allow looting by foreign interests. .
Capitalism And Global Agribusiness:
From Ford To Monsanto, "It's For Your Own Good"
We must help to build our own local food systems that create new rural-urban links, based on truly agroecological food production… We cannot allow Agroecology to be a tool of the industrial food production model: we see it as the essential alternative to that model, and as the means of transforming how we produce and consume food into something better for humanity and our Mother Earth… Agroecology is political; it requires us to challenge and transform structures of power in society. We need to put the control of seeds, biodiversity, land and territories, waters, knowledge, culture and the commons in the hands of the peoples who feed the world."
Diaspora News
6 Black-Owned Beverage Companies —
Stirring Up Wines, Teas, And Energy Drinks
AFRICANGLOBE – Black entrepreneurs are widening out and starting companies in all kinds of industries. They are no longer just owners of barbershops, hair salons, and restaurants. Nowadays, they are investing in bigger more global ideas like tech companies, investing firms, and global food and drink distribution. When it comes to beverages, the most popular brands are Coca-Cola, Pepsi, Snapple, and Lipton, but there are also some brands that were created by Black business owners.
America has locked up so many Black people
For as long as the government has kept track, the economic statistics have shown a troubling racial gap. Black people are twice as likely as white people to be out of work and looking for a job. This fact was as true in 1954 as it is today. The most recent report puts the white unemployment rate at around 4.5 percent. The black unemployment rate? About 8.8 percent. But the economic picture for black Americans is far worse than those statistics indicate. The unemployment rate only measures people who are both living at home and actively looking for a job. The hitch: A lot of black men aren't living at home and can't look for jobs — because they're behind bars.
African News
Top 10 Trends in Africa in 2016 and Beyond
h1>
Many resource-rich African countries make poor use of their wealth. Take Equatorial Guinea, a small oil-producing country on the continent's west coast. In 2010, an estimated 75% of the population lived on less than $700 a year, but the average per capita income was almost $35,000, the continent's highest. Instead of creating prosperity, resources have too often fostered corruption, undermined inclusive economic growth, incited armed conflict and damaged the environment.
These are the 'New African Women' in 2016
On Thursday, March 10, 2016, a London based pan-African magazine, the New African, honoured a select group of outstanding African women at the Andaz hotel in London. With an impressive selection panel including Dr. Nkosana Moyo (the Executive Chairman of Mandela Institute for Development Studies), Onike Nicol-Houra (Principal Business Development Officer at the African Development Bank) and Amadou Mahtar Ba (Co-Founder and Executive Chairman AllAfrica Global Media, and Member of UN Secretary-General's High Level Panel on Women's Economic Empowerment), the awardees were selected for making significant contributions in various fields within and beyond Africa.
History's Lost Black Towns
Black Americans have played a vital role in building this nation. Eager to live and prosper as free people, we have established our own towns since Colonial times. Many of these communities were destroyed by racial violence or injustice, while some just died out. The Root looks at the history of these lost towns.
Christopher Columbus:
The father of European domination
1. Columbus Day was established by an ivy, male-only Catholic organization known as the Knights of Columbus. They wanted a male Catholic role model they could look up to, so they pressured President F.D. Roosevelt into making it a federal holiday in 1937.2. Columbus never set foot on the land that would become the United States of America. In fact, he never saw it.3. His four voyages took him to the Caribbean, "a small detour to Central America and a hop to the north-east coast of Venezuela." He had no idea the continent of North America existed. He thought he had found China, Japan and the region of King Solomon's fabled gold mines.